Watch
Entry for Seramity's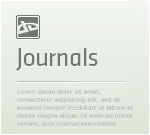 Art Contest~!Please read the full journal.
I keep getting asked questions that already have an answer in here.
There's too many people to respond to with the same question so please just read it all. T_T

If you have a question about something that isn't here, note me.
P.S// I'd like the characters to be drawn as they are
since I'm judging on creativity, effort and accuracy.
Artistic freedom is still given as stated below.

So I don't mind whether it's coloured,
chibi or not so don't worry about that. :heart:

(This is because so many people are joining, it would help me choose 3 winners.)OMG, MY FIRST PERSONAL CONTEST.
I'm so totally excited - i
Beira (design by
Kaichou-Kasai
) and Blossom (design by
Ruruchi
). Both are Seramity's OCs.
Still can't believe I could draw something like this.. especially Beira's hair. It's long, wavy, and it had three colors at once.. and with all those elements, this is no doubt one of the most challenging entries I've ever done so far.
Try to colored their hair the way
Raayzel
did. It's sooo hard coz hair is my weakest point, but i did learned some useful technique from her tutorial. Thank you so much Raayzel!

It's funny coz I somehow always draw cat-ear and bunny-ear together in one picture. Unintentionally.
Now because my cuteness meter has reach overload, I will off to draw something badass with piercing, ripped jeans, and another cat-ear.
ENJOY!
My other works:

Fantastic, very very cute :3
Reply

This is such a cute scene

I love their interaction, the warm colors! It reminds me of a wonderful autumn day

Reply

i love this!! and i love their hair <3
Reply